AARE GANI ADAMS CONFIRMS WASIU AYINDE IS THE TRUE MAYEGUN OF YORUBALAND
Chris Adelugba
The internet has been on fire over the installation of Wasiu Ayinde Marshall K1 as the new mayegun of Yoruba land by the Alaafin Of Oyo few days ago.
The aare ona Kakanfo was also dragged into the issue for installing Mayegun Aare Ona Kakanfo last year in person of Barrister Kayode Ajulo.
The social media users have accused Aare Ona Kakanfo of competing with Alaafin of Oyo with the installation of his own Mayegun.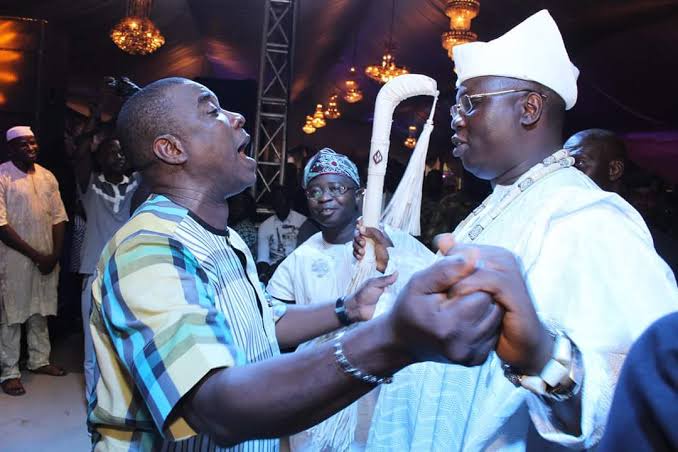 However, Gani Adams has cleared the air during the inauguration of his council members today in Lagos.
He made it known that it is only Alaafin Of Oyo that has the right to install a Mayegun in Yorubaland and that he only installed Mayegun of Aare Ona Kakanfo.
He made it known that he isn't in anyway competing with Alaafin Of Oyo because without him, he would not have become Aare Ona Kakanfo.
Furthermore, he stated that he has been silent over the Amotekun issue but will respond soon.
King Wasiu Ayinde Marshal Mayegun of Yorubaland