Outrage As King Gifts His Wives With Rolls-Royce Cars
Chris Adelugba
A video of the brand new Rolls-Royce vehicles said to be bought by King Mswati III of Eswatini for his wives, has surfaced and gone viral on social media.
Eswatini, which is now known as Swaziland, is a small, landlocked monarchy located in southern Africa.
Mzilikazi wa Afrika, an award-winning South African journalist, took to his Twitter page to draw the attention of the public to the brand new wheels that he said the king bought for his wives.
It is believed that the monarch has more than 13 wives.
"HEARTBREAKING NEWS: Amidst all the economic challenges eSwazitini, King Mswati III yesterday decided to bless his wives with very expensive wheels," he wrote, accompanied with a video and photos of the cars crammed in four trucks.

Unconfirmed reports suggest that it was 4 trucks loaded with 20 Rolls Royce and one Rolls Royce Cullinan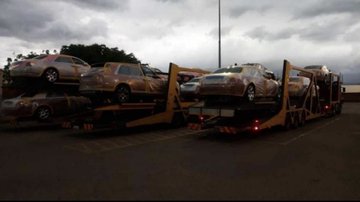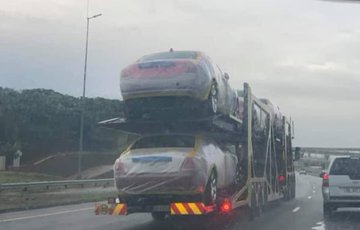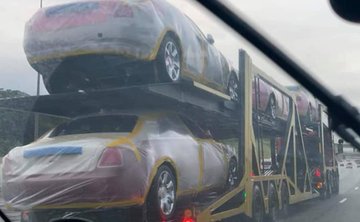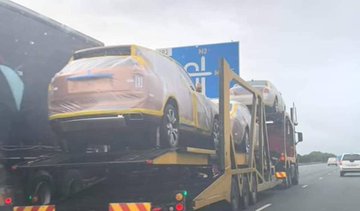 In the video, the expensive cars — said to be up to 15 and valued at about $15 million — were seen making their way out for an unknown destination.
The Citizen, a South African media outlet, also quoted a source from eSwatini's ministry of information communications and technology, to have confirmed that the king had indeed bought the vehicles.
"She said the vehicles arrived on Tuesday but was unsure on the exact number of the cars," it wrote.
The development has since generated a plethora of backlashes on social media platforms with many tackling the monarch's extravagance on luxury vehicles, considering the country's ailing economy.
King Mswati III of eSwatini owns 2 private jets. He got a $13.2 million private jet as his 50th birthday gift in 2018.

He owns a $625,000 Rolls Royce, a $500,000 Maybach 62, a Bmw X6 and 20 Mercedes Benz S600 Pullman.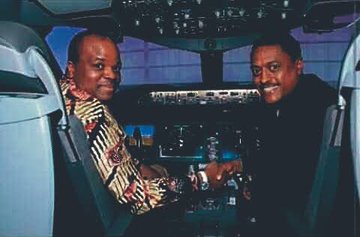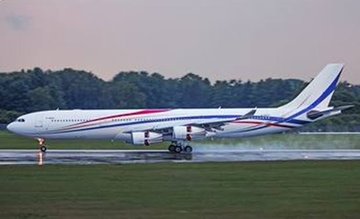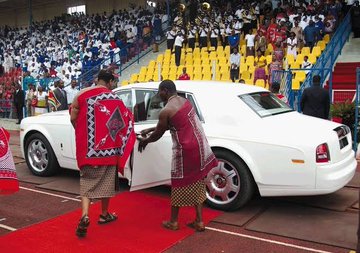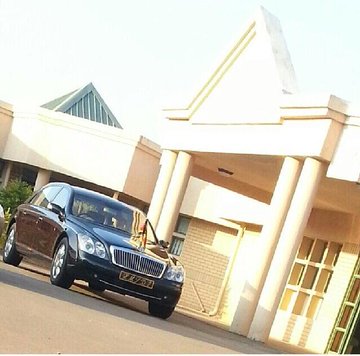 Mswati has before now come under intense criticism from the public over his wealthy status and ostentatious spending. He was once listed among the richest royals in the Africa by Forbes.
While the people of Swaziland continue starving, their King spoils his wife materials by purchasing 19 Rolls Royce all worth £12 million. King Mswati doesn't care much