Why Billionaire Banker Tony Elumelu Deserves African Man Of The Year Honour
Chris Adelugba
2020-01-01T11:21:10+01:00
By Chris Adelugba
business, Entertainment, government, News, People, Politics, Uncategorized
Africa, Banker, billionaire, Elumelu, man of the Year, Nigeria, philanthropist, Tony
0 Comments
It was John F. Kennedy, former American President, who said: "Change is the law of life. And those who look only to the past or present are certain to miss the future." This quote could best capture the intention of banking mogul, Tony O. Elumelu and his passion for entrepreneurship. Philanthropy is billionaires' favorite pastime, but the world's richest people, according to Wealth-X's 2019 Billionaire Census, don't support all causes equally. The causes they choose are influenced by a variety of factors. For the gregarious Chairman of UBA Group, he's undoubtedly passionate about the future of Africa and the youths.
The billionaire philanthropist understands the importance of entrepreneurship to the future growth of the continent. As one of Africa's leading investors and philanthropists, as well as the most prominent proponent of entrepreneurship in Africa through his concept of Africapitalism, Elumelu, in 2010, created The Tony Elumelu Foundation, a private-sector-led philanthropy empowering African entrepreneurs and championing African entrepreneurship on the continent. He later launched the $100 million Tony Elumelu Foundation Entrepreneurship Programme to empower the next generation of African entrepreneurs. In that same year, he founded Heirs Holdings, a family owned investment company, committed to improving lives and transforming Africa.
There is no gainsaying that all that one need is a stroke of luck; Elumelu also believe in that. Early this week, Elumelu was on BBC World News where he discussed his commitment to democratising luck through entrepreneurship. To him, luck is needed in achieving goals contrary to claims that hard work alone guarantees success. "When I am asked, 'Tony, why are you and your family doing this? What is in it for you?' I smile and recount my own story of luck. Luck is real, it is powerful, and I am committed to spreading it as far as I can. I am a beneficiary of luck, and I am passionate about sharing it across the continent, to all 54 countries," Elumelu said as he recalled how he luckily got picked for an interview, which marked the beginning of his success story, at the then All States Trust Bank despite being unqualified.
The billionaire banker also believes in leadership through which the first success must occur right inside one. He has always practicalise this to motivate many young wannabe entrepreneurs he has offered opportunities to activate and scale their businesses.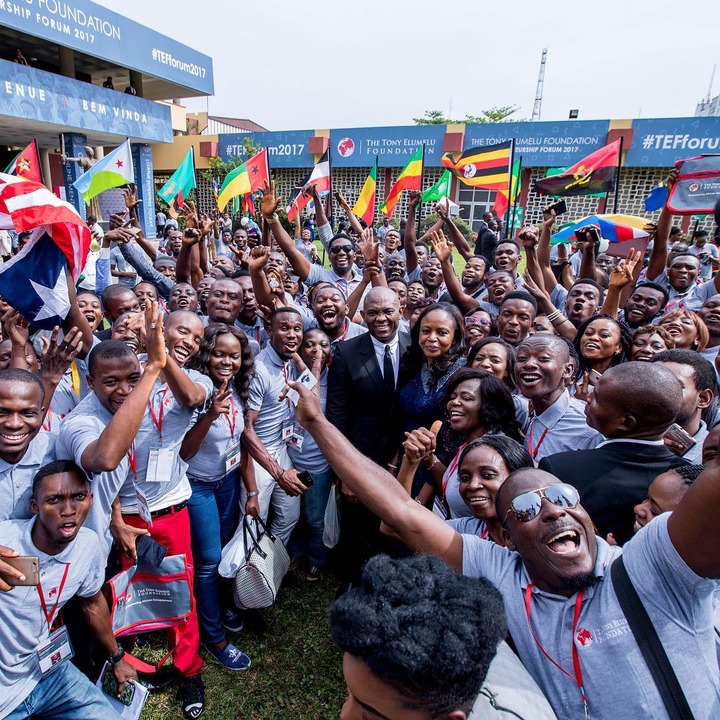 So far, Elumelu has thus far empowered over 7500 entrepreneurs across all 54 African countries with seed capital, business training and capacity building skills needed to scale their businesses. This week again, another batch of 2100 lucky African entrepreneurs joined the TEF-UNDP Entrepreneurs Programme.
As a philanthropist extraordinaire, he has on speed dial many African leaders who equally love to identify with him. He is also attracted to other World leaders who are fascinated by his indomitable spirits of giving and developing others.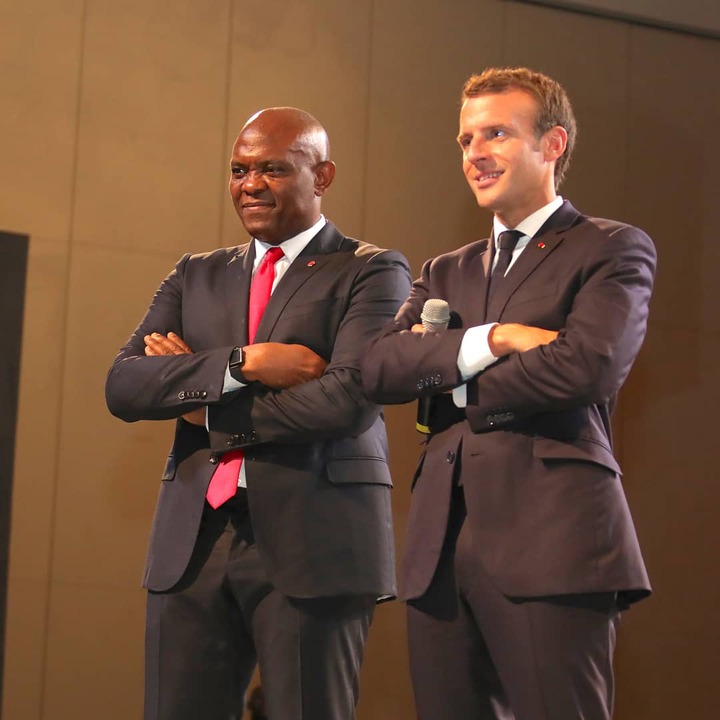 As Elumelu is investing in African youths, he is also uniting the Continent through banking.
When he took over as CEO of UBA Group in 2005 following the merger of his old Standard Trust Bank with old UBA, the financial institution was a one-country operation. With his team, their strategic intent was to expand all over Africa bringing excellence in financial services and again – access. Today UBA Group is in 20 countries and waxing stronger. He is also empowering young African men and women in all 54 countries across the continent.
Behind every successful man, as the popular saying goes, there's a woman. Elumelu is married to equally entrepreneurial medical doctor, Awele Vivian Elumelu. A mother of seven, Elumelu's better half has also been a role model for career women across Africa. She is the Chairperson of Avon Healthcare and GAVI Ambassador of Immunisation in Africa.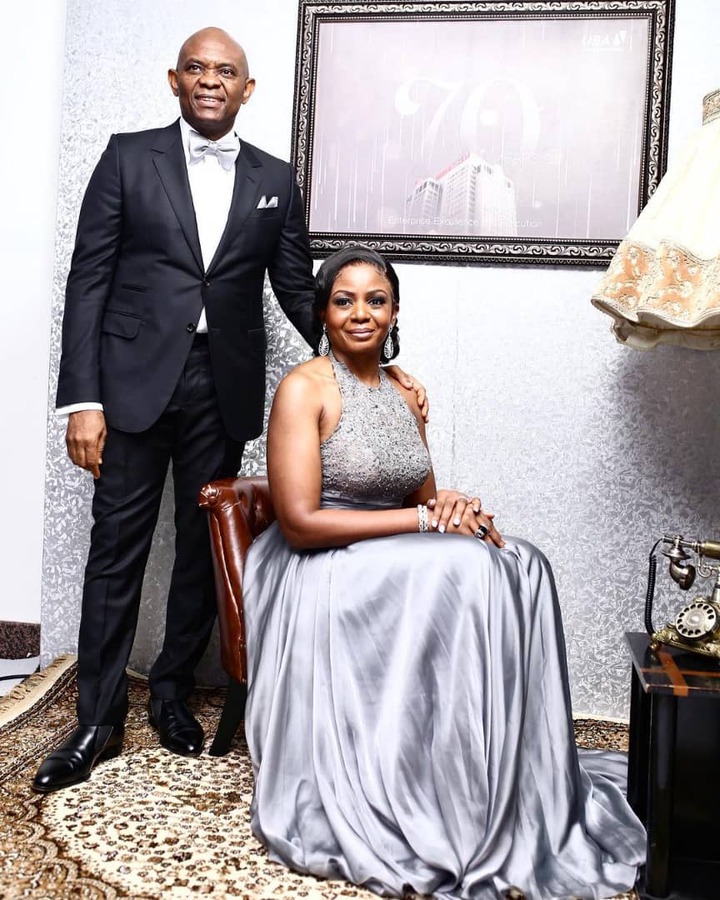 In June, the internet went abuzz when CNN International shared a video of Elumelu and his wife, and referred to both as "Africa's Power Couple" in recognition of their work empowering African entrepreneurs.
For his good gesture, he has been receiving accolades and plaudits. In 2018, Elumelu was named among the 100 most influential philanthropists in the world. In a survey by Richtopia, a United Kingdom-based digital platform, which used Kred Scores (Kred Influence Measurement) —a platform that attempts to measure online social influence based upon an openly published algorithm— to compile the list, Africa's richest man, Aliko Dangote was recognised as the sixth charitable man in the world while Elumelu, was 11th on the list.
Early December, he received the All Africa Business Leaders' Awards (AABLA) this month in Johannesburg. Organised by CNBC, the AABLA Philanthropy Award category seeks to identify and recognise individuals for their exemplary and unique contributions towards the social and economic development of Africa.
According to the organisers, the recognition was attributed to Elumelu for his outstanding moral and financial investment in Africa, and his support of young African entrepreneurs.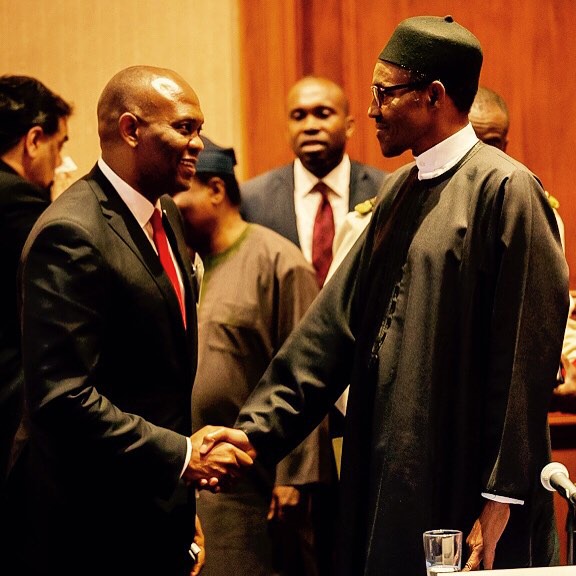 Prior to that, he has been recognized by his home country when President Muhammadu Buhari presented him the National Productivity Order of Merit (NPOM) Award in recognition of his continuous hard work and total commitment to the empowerment of youths in Nigeria and Africa. The Award was instituted by the Federal Government through the Ministry of Labour and Employment to honour deserving Nigerians in recognition of their hard work and excellence.
Now, the billionaire banking mogul is the only private personality nominated for the 2019 Silverbird Man of the Year which included some powerful governors and ministers.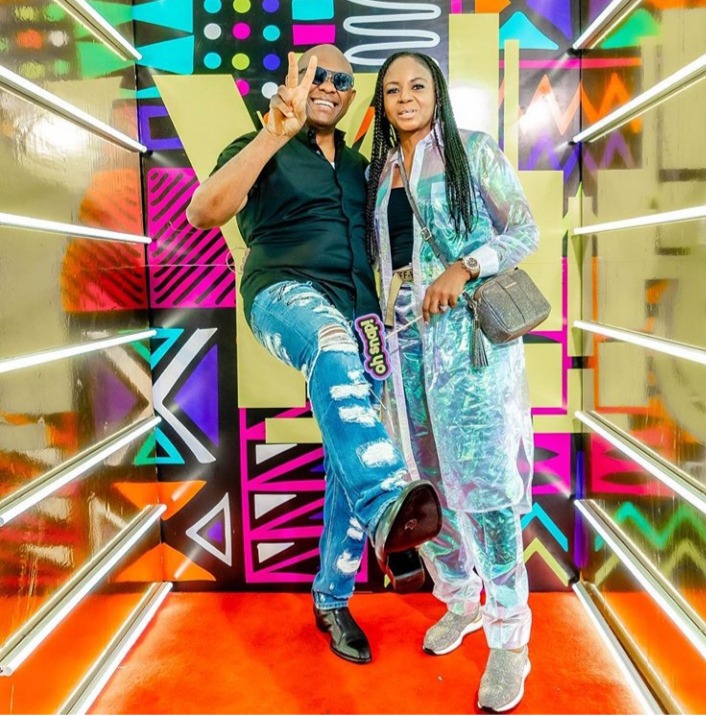 As it is often say that all work no play makes Jack a dull boy, Elumelu makes those who thought they knew everything about him shown the errors of their assumptions. At the annual end of year/Christmas party of his Heirs holdings, the usually serious-looking billionaire let down his hair and slipped into his real elements as he took to the dance floor to mesmerise staff and customers.
Like previous years, 2019 was no different as the Balmoral Convention Centre of the Federal Palace Hotel was literary set alit by various top acts including D'Banj, Wizkid, Zlatan among others.
Elumelu was the perfect host who led his staff and guests to celebrate a wonderful 2019 and together they waltz in style to a prosperous 2020.